Jurassic World: Dominion Dominates Fandom Wikis - The Loop
Play Sound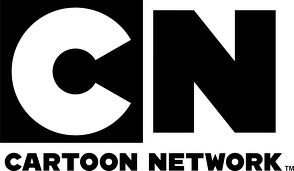 Cartoon Network is a channel that launched on October 1, 1992. Tom and Jerry cartoons aired on the channel (with occasional breaks though pretty consistently) until 2017. Starting on May 17, 2013, when Tom and Jerry (as well as other shows that were made in 4:3) aired on Cartoon Network's standard definition feed, it would be in letterbox format (black bars on the top and bottom, though preserving all parts of the cartoon) with a stretch format used on the high definition feed.
Tom and Jerry Kids started airing reruns on Cartoon Network in 1995 where it stayed until 2006. Warner Bros. Animation's Tom and Jerry Tales started airing reruns on Cartoon Network in 2011. Hanna-Barbera's The Tom and Jerry Show (1975) and Filmation's The Tom and Jerry Comedy Show were removed from Cartoon Network's Tom and Jerry block in 2013 but they continue to air on Boomerang. Warner Bros. Animation's The Tom and Jerry Show (2014) made its United States premiere on the network on April 9, 2014. The original MGM shorts were removed from the network's lineup in 2016 along with The Tom and Jerry Show (2014) to free up timeslots for Teen Titans Go!. Tom and Jerry eventually returned in September of the following year but was removed a couple weeks later along with Tom and Jerry Tales. The Tom and Jerry Show (2014) returned for reruns on Cartoon Network on September 3, 2019 but was removed the following month.
Cartoon Network, Asian and Moroccan, shows Tom and Jerry in separators in Asia, now and next Tom and Jerry appear in Tom in blue and Jerry in pink in dimensions.
In Asia, Morocco & Taiwan, both Scooby-Doo and Tom and Jerry are in "Best Summer Ever" on Cartoon Network.
In February 2021, The Tom and Jerry Show (2014) replayed both the fourth and fifth seasons on Cartoon Network's app and website before showing it to Boomerang to help promo the 2021 movie. This is the second time since the first and second seasons (episodes 1-10).
History
Development
On August 4, 1986, Ted Turner's Turner Broadcasting System acquired Metro-Goldwyn-Mayer/United Artists from Kirk Kerkorian. However, due to concerns over the debt load of his companies, on October 17, 1986, Turner was forced to sell MGM back to Kerkorian after approximately only 74 days of ownership. However, Turner kept much of MGM's film and television library made prior to May 1986 (as well as some of the United Artists library) and formed Turner Entertainment.[1]
On October 3, 1988, its cable channel Turner Network Television was launched and had gained an audience with its extensive film library.[2] At this time, Turner's animation library included the MGM cartoon library, the pre-1948 color Looney Tunes and Merrie Melodies shorts, the Harman-Ising Merrie Melodies shorts (except Lady, Play Your Mandolin!), and the Fleischer Studios/Famous Studios Popeye cartoons.
Turner made another attempt to buy MGM in 1989, but failed.
In 1991, Turner Entertainment purchased animation studio Hanna-Barbera Productions for US$320 million.[3]
1990s
On February 18, 1992, Turner Broadcasting System announced its plans to launch the Cartoon Network as an outlet for Turner's considerable library of animation.[4] On October 1, 1992, Cartoon Network played "The Star Spangled Banner" (which was a tradition whenever a new Turner-owned network launched) and a video of a person placing a dynamite in an field and then blowing the dynamite up, the channel's launch then occurred on that day and was hosted by the MGM cartoon character Droopy in a special event called Droopy's Guide to the Cartoon Network, during which the first cartoon on the network, The Great Piggy Bank Robbery, was shown.[5][6][7][8] Initial programming on the channel consisted exclusively of reruns of classic Warner Bros. cartoons (the pre-1950 Looney Tunes and Merrie Melodies), the 1933–1957 Popeye cartoons, MGM cartoons, and Hanna-Barbera cartoons.[4] At first, cable providers in New York City, Philadelphia, Washington D.C., and Detroit carried the channel.[7] By the time the network launched, Cartoon Network had an 8,500-hour cartoon library.[9] From its launch until 1995, the network's announcers said the network's name with the word "The" added before "Cartoon Network", thus calling the network "The Cartoon Network". By the time that the network debuted, Cartoon Network also operated a programming block (containing its cartoons) that aired on TNT, entitled "Cartoon Network on TNT".
Cartoon Network was not the first cable channel to have relied on cartoons to attract an audience; however, it was the first 24-hour single-genre channel with animation as its main theme. Turner Broadcasting System had defied conventional wisdom before by launching CNN, a channel providing 24-hour news coverage. The concept was previously thought unlikely to attract a sufficient audience to be particularly profitable, however the CNN experiment had been successful and Turner hoped that Cartoon Network would also find success.[10]
Initially, the channel would broadcast cartoons 24 hours a day. Most of the short cartoons were aired in half-hour or hour-long packages, usually separated by character or studio – Down Wit' Droopy D aired old Droopy Dog shorts, The Tom and Jerry Show presented the classic cat-and-mouse team, and Bugs and Daffy Tonight provided classic Looney Tunes shorts. Late Night Black and White showed early black-and-white cartoons (mostly from the Fleischer Studios and Walter Lantz cartoons from the 1930s, as well as black-and-white Merrie Melodies and MGM cartoons), and ToonHeads would show three shorts with a similar theme and provide trivia about the cartoons. There was also an afternoon cartoon block called High Noon Toons, which was hosted by cowboy hand puppets (an example of the simplicity and imagination the network had in its early years). All the classic animation that was shown on Cartoon Network no longer airs on a regular basis.
In 1994, Hanna-Barbera's new division Cartoon Network Studios was founded and started production on What a Cartoon! (also known as World Premiere Toons and Cartoon Cartoons). This show debuted in 1995, offering original animated shorts commissioned from Hanna-Barbera and various independent animators. The network promoted the series as an attempt to return to the "classic days" of studio animation, offering full animator control, high budgets, and no limited animation. The project was spearheaded by Cartoon Network executives, plus John Kricfalusi and Fred Seibert. Kricfalusi was the creator of The Ren & Stimpy Show and served as an advisor to the network, while Seibert was formerly one of the driving forces behind Nickelodeon's Nicktoons and would go on to produce the similar animation anthology series Oh Yeah! Cartoons and Random! Cartoons.[11][12]
In 1996, Turner Broadcasting System merged with Time Warner.[13]
2000s
On April 1, 2000, Cartoon Network launched a digital cable and satellite channel known as Boomerang, which was spun off from one of their programming blocks that featured retro animated series and shorts. Tom and Jerry was one of the cartoons aired on launch but Cartoon Network still aired the shorts.
On June 18, 2001, Betty Cohen, who had served as Cartoon Network's president since its founding, left due to creative disagreements with Jamie Kellner, then-head of Turner Broadcasting. On August 22, Jim Samples was appointed general manager and Executive Vice President of the network, replacing Cohen.
On June 14, 2004, Cartoon Network debuted an updated version of its original logo (with the checkerboard motif retained and the "C" and "N" being the centerpiece) and a new slogan, "This is Cartoon Network!"[14] The bumpers introduced as part of the rebrand featured 2D cartoon characters from its shows interacting in a CGI city composed of sets from their shows. By now, nearly all of Cartoon Network's classic programming had been relocated to its sister network Boomerang to make way for new programming. However, Tom and Jerry was one of the few classic cartoons to stay on the network.
Samples resigned from his post on February 9, 2007, following a bomb scare in Boston caused by packages left around the city that were part of an outdoor marketing campaign promoting the Adult Swim series Aqua Teen Hunger Force.[15][16] On May 2, Stuart Snyder was named Samples' successor.[17] On September 1, the network's look was revamped, with bumpers and station IDs themed to The Hives song "Fall is Just Something That Grown-Ups Invented." 2007 saw the debut of Out of Jimmy's Head, a spin-off of the movie Re-Animated, and the first live-action Cartoon Network series. In late 2007, the network also began airing importing more programs from Canadian channel Teletoon.
Cartoon Network announced at its 2008 upfront that it was working on a new project called The Cartoonstitute, which was headed by animators Craig McCracken as executive producer and Rob Renzetti as supervising producer. Both reported to Rob Scorcher, who created the idea. It would have worked similar to What a Cartoon!, by creating at least 150 pieces of animation within 20 months.[18] Cartoonstitute was eventually cancelled,
[citation needed]
and out of all the shorts, two or three, Regular Show, Secret Mountain Fort Awesome and Uncle Grandpa, were selected, after animator Craig McCracken (creator of The Powerpuff Girls and Foster's Home for Imaginary Friends) left the network after 15 years in 2009. On September 20, 2008, Cartoon Network ended Toonami after its 11-year run.[19] Also in 2008, Cartoon Network began airing animated shorts that served as interstitials between programs, called Wedgies, which included The Talented Mr. Bixby, Nacho Bear, Big Baby and The Burmeno Avenue Experience. The Wedgies shorts ran from 2008 to 2009, with a second run in 2010; the shorts were discontinued afterward, although reruns can still be seen on Boomerang as of March 2013. On July 14, 2008, the network took on a refreshed look created by Tristan Eaton and was animated by Crew972. The bumpers of that era had white, faceless characters called Noods, based on the DIY toy, Munny. The standard network logo was then completely white, adopting different colors based on the occasion in the same style.[20]
2010s
A new identity for the channel was introduced on May 29, 2010, along with a new theme and new bumpers. The network's current branding, designed by Brand New School, makes heavy use of the black and white checkerboard which made up the network's first logo (and was carried over in a minimized form to the second logo), as well as various CMYK color variations and various patterns.[21] On December 27, 2010, Adult Swim expanded by one hour, moving its start time from 10 p.m. to 9 p.m. ET.[22] In February 2011, Cartoon Network aired its first sports award show, called Hall of Game Awards, hosted that year by professional skateboarder Tony Hawk.
In 2011, the network announced it planned to debut a new block called DC Nation, that would focus on the titular heroes, the first being Green Lantern.[23]
After announcing two new live-action shows in Unnatural History and Tower Prep, which were both cancelled after their first seasons, Cartoon Network acquired the game show, Hole in the Wall. By the end of 2011, Hole in the Wall and the final two CN Real shows, Destroy Build Destroy and Dude, What Would Happen? were removed from Cartoon Network's schedule completely. In 2012, Cartoon Network acquired the television rights to the web series, The Annoying Orange and added it to its primetime lineup.[24]
On February 2, 2012, Corus Entertainment and Astral Media, owners of Teletoon, announced they would launch a Canadian version of Cartoon Network that also includes a version of the U.S. network's Adult Swim nighttime block.[25] The channel launched on July 4, 2012.[26]
To celebrate the 20th anniversary of Cartoon Network, the Cartoon Planet block was revived on March 30, 2012, now airing the channel's original programming from the late 1990s through mid-2000s.[27] From October 1 to November 4, 2012, Cartoon Network celebrated its 20th birthday, airing birthday and party-themed reruns of its shows.
On May 20, 2013, Cartoon Network gave a refresh to its look by adding new bumpers, graphics, and sounds. The background used in its promos and bumpers was also changed from black to white.[28]
On March 6, 2014, Stuart Snyder was confirmed to have been removed as president and COO of Turner's Animation, Young Adults & Kids Media division after company changes.[29] On July 16, 2014, Christina Miller was named his successor as president and general manager of Cartoon Network, Adult Swim and Boomerang.[30]
On March 31, 2014, Cartoon Network's 8pm ET/PT primetime hour was given to its night time block Adult Swim, causing new episodes of the network's programming to change timeslots.[31]
On October 21, 2014, Cartoon Network, along with CNN and Boomerang, were taken off the Dish Network in the United States after Turner Broadcasting declined to renew its contract with the Dish Network.[32] The channels were restored on November 21, 2014.
Programming
Cartoon Network benefited from having access to a large collection of animated programming, including the libraries of Warner Bros. (Looney Tunes and Merrie Melodies), Metro-Goldwyn-Mayer (Tom and Jerry and other series), and Hanna-Barbera (The Flintstones, Scooby-Doo, Snorks, and others). Especially in its earlier years, the company's co-ownership with Hanna-Barbera gave the network access to an established animation studio, something chief rival Nickelodeon did not yet have.[33]
Programming blocks
By the early 2000s, Cartoon Network had established programming blocks aimed at different age demographics. The shows broadcast during the early morning had preschoolers as their target audience and mostly had prosocial behavior as a theme. The Toonami programming block, featured later in the day, mostly included anime shows and its target audience were tweens and teenagers]]. Prime time shows mostly included classic cartoons, featured as part of The Tex Avery Show, The Chuck Jones Show and The Bob Clampett Show.
Incarnations of Tom and Jerry Aired
Logos
Videos
References