Jurassic World: Dominion Dominates Fandom Wikis - The Loop
Play Sound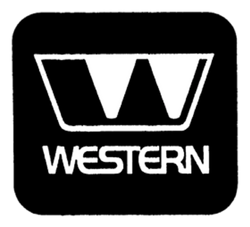 Western Publishing was an American children's book publisher from 1907 to 2001. They published books, comics, coloring/activity books, puzzles, board games and lots of other paper/cardboard based toys for kids.
Western Publishing's comics were a joint production with Dell until 1962 when they started publishing comics under their own imprints, Gold Key Comics and Whitman Comics. Western Publishing also sold March of Comics, in bulk, to places like shoe stores, for the stores to hand out to kids as free give-aways.
The comics published by Western Publishing were licensed out to be reprinted by publishers around the world in various languages.
Puzzles were published under the Whitman, Golden and Rainbow Works imprints. Books/Coloring Books published under the Whitman, Golden and Merrigold Press imprints.
Tom & Jerry
Western Publishing published Tom & Jerry books, comics, coloring books, puzzles, Magic Slate peg toys and more.
WESTERN PUBLISHING COMICS
Our Gang Comics 001-039 Dell Comics (1942-1947)
#1 • #2 • #3 • #4 • #5 • #6 • #7 • #8 • #9 • #10 • #11 • #12 • #13 • #14 • #15 • #16 • #17 • #18 • #19 • #20 • #21 • #22 • #23 • #24 • #25 • #26 • #27 • #28 • #29 • #30 • #31 • #32 • #33 • #34 • #35 • #36 • #37 • #38 • #39

Our Gang Comics with Tom & Jerry 040-059 Dell Comics (1947-1949)
#40 • #41 • #42 • #43 • #44 • #45 • #46 • #47 • #48 • #49 • #50 • #51 • #52 • #53 • #54 • #55 • #56 • #57 • #58 • #59

Tom & Jerry 060-212 Dell Comics (1949-1962)
• #60 • #61 • #62 • #63 • #64 • #65 • #66 • #67 • #68 • #69 • #70 • #71 • #72 • #73 • #74 • #75 • #76 • #77 • #78 • #79 • #80 • #81 • #82 • #83 • #84 • #85 • #86 • #87 • #88 • #89 • #90 • #91 • #92 • #93 • #94 • #95 • #96 • #97 • #98 • #99 • #101 • #102 • #103 • #104 • #105 • #106 • #107 • #108 • #109 • #110 • #111 • #112 • #113 • #114 • #115 • #116 • #117 • #118 • #119 • #120 • #121 • #122 • #123 • #124 • #125 • #126 • #127 • #128 • #129 • #130 • #131 • #132 • #133 • #134 • #135 • #136 • #137 • #138 • #139 • #140 • #141 • #142 • #143 • #144 • #145 • #146 • #147 • #148 • #149 • #150 • #151 • #152 • #153 • #154 • #155 • #156 • #157 • #158 • #159 • #160 • #161 • #162 • #163 • #164 • #165 • #166 • #167 • #168 • #169 • #170 • #171 • #172 • #173 • #174 • #175 • #176 • #177 • #178 • #179 • #180 • #181 • #182 • #183 • #184 • #185 • #186 • #187 • #188 • #189 • #190 • #191 • #192 • #193 • #194 • #195 • #196 • #197 • #198 • #199 • #200 • #201 • #202 • #203 • #204 • #205 • #206 • #207 • #208 • #209 • #210 • #211 • #212

Tom & Jerry 213-344 Gold Key/Whitman Comics (1962-1984)
• #213 • #214 • #215 • #216 • #217 • #218 • #219 • #220 • #221 • #222 • #223 • #224 • #225 • #226 • #227 • #228 • #229 • #230 • #231 • #232 • #233 • #234 • #235 • #236 • #237 • #238 • #239 • #240 • #241 • #242 • #243 • #244 • #245 • #246 • #247 • #248 • #249 • #250 • #251 • #253 • #254 • #255 • #256 • #257 • #258 • #259 • #260 • #261 • #262 • #263 • #264 • #265 • #266 • #267 • #268 • #269 • #270 • #271 • #272 • #273 • #274 • #275 • #276 • #277 • #278 • #279 • #280 • #281 • #282 • #283 • #284 • #285 • #286 • #287 • #288 • #289 • #290 • #291 • #292 • #293 • #294 • #295 • #296 • #297 • #298 • #299 • #300 • #301 • #302 • #303 • #304 • #305 • #306 • #307 • #308 • #309 • #310 • #311 • #312 • #313 • #314 • #315 • #316 • #317 • #318 • #319 • #320 • #321 • #322 • #323 • #324 • #325 • #326 • #327 • #328 • #329 • #330 • #331 • #332 • #333 • #334 • #335 • #336 • #337 • #338 • #339 • #340 • #341 • #342 • #343 • #344

Our Gang - March of Comics
Tom & Jerry - March of Comics
#154 • #224 • #295 • #305 • #321 • #333 • #345 • #361 • #388 • #400 • #444 • #451 • #463 • #480

Four Color Comics
• #193 - Tom & Jerry in Double Trouble ⦿ #475 - M.G.M.'s the Two Mouseketeers ⦿ #499 - M.G.M.'s Spike and Tyke ⦿ #577 - M.G.M's Spike and Tyke ⦿ #603 - M.G.M's The Two Mouseketeers ⦿ #638 - M.G.M's Spike and Tyke ⦿ #642 - M.G.M's The Two Mouseketeers ⦿ #711 - M.G.M.'s Mouse Musketeers ⦿ #728 - M-G-M's Mouse Musketeers ⦿ #1135 - M.G.M.'s Mouse Musketeers ⦿ #1175 - M.G.M.'s Mouse Musketeers ⦿ #1266 - M.G.M's Spike and Tyke ⦿ #1290 - M.G.M.'s Mouse Musketeers

Comic Album
Golden Comics Digest
• #1 • #3 • #5 • #8 • #12 • #13 • #15 • #18 • #22 • #25 • #28 • #35 • #41

Tom & Jerry Specials/One-Shots
Tom & Jerry Winter Carnival - #1 ⦿ #2 (1952-1953) (Dell)
Tom & Jerry Winter Fun - #3 ⦿ #4 ⦿ #5 ⦿ #6 ⦿ #7 (1954-1958) (Dell)
Tom & Jerry Summer Fun - #1 ⦿ #2 ⦿ #3 ⦿ #4 (1954-1957) (Dell)
Tom & Jerry Back To School - 1956 (Dell)
Tom & Jerry Picnic Time - 1958 (Dell)
Tom & Jerry Toy Fair - 1958 (Dell)
Tom and Jerry - The Mouse from T.R.A.P. #1 (1966) (Gold Key)

M.G.M's Spike and Tyke 4-24 Dell Comics (1956-1961)
• #4 • #5 • #6 • #7 • #8 • #9 • #10 • #11 • #12 • #13 • #14 • #15 • #16 • #17 • #18 • #19 • #20 • #21 • #22 • #23 • #24

M.G.M.'s Mouse Musketeers 8-21 Dell Comics (1957-1960)
• #8 • #9 • #10 • #11 • #12 • #13 • #14 • #15 • #16 • #17 • #18 • #19 • #20 • #21